It's easy to see why so many people want to live in the Upstate of South Carolina. It's a unique mix of natural beauty and strong economic growth, of mild weather and a low cost of living. The Upstate is the fastest-growing area in South Carolina, and the real estate market in Greenville and Spartanburg counties is strong.
GREENVILLE, SC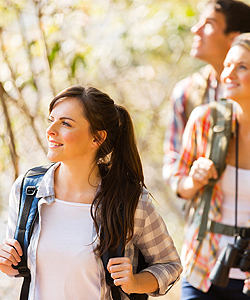 Greenville's early history was focused on the Reedy River, where numerous mills made it the Textile Capital of the World. While textiles are no longer a major factor in Greenville's identity, the Reedy River still is. The waterfall in the heart of downtown has inspired an urban renewal that has led to a beautiful and economically robust Main Street that has won the city several awards.
Greenville County attracts food lovers with its diverse array of quality restaurants; athletes with its cycling culture and Swamp Rabbit Trail; art lovers with its many independent art studios, concerts, museums, plays, and big-name performers; and families with its great schools and family-friendly attractions including the Children's Museum, Greenville Zoo and the Fluor Field baseball stadium.
Several major national and international companies, including Michelin, General Electric, Lockheed Martin and Hubbell Lighting, have invested heavily in Greenville County, providing jobs and strengthening the economy.
To learn more about what makes Greenville County a great place to live, visit the official Visit Greenville website.
There are 23 other cities and communities within Greenville County, each with its own attractions and charms:
Berea
City View
Cleveland
Conestee
Dunean
Five Forks
Fountain Inn
Gantt
Golden Grove
Greer
Judson
Mauldin
Parker
Piedmont
Sans Souci
Simpsonville
Slater-Marietta
Taylors
Tigerville
Travelers Rest